L.E.A.D Equate offers a comprehensive Early Career Package
After a challenging year for trainee teachers, it is more important than ever new teachers receive the best possible support at the start of their careers. This change is to indicate the DfE's intention
to offer a robust package of training and support which extends on the core content framework (CCF) delivered during ITT programmes, developing into the Early Career Framework (ECF). Both
programmes set out an entitlement to new evidence-based support and training over the first three years of an Early Career Teacher's career, as well as funding and support for their mentors.The Early Career Framework reforms are designed to ensure that Early Career Teachers develop the skills and confidence they need. If your school offers statutory induction, you will need to replace
your current induction process and we would suggest the best route would be through offering a DfE approved and fully funded programme of professional development and support.
Early Career Framework
We are delighted to be working in partnership with Education Development Trust from September 2021 to provide the ECF early roll out programme in Lincolnshire.
Over the carefully sequenced two-year Programme, Early Career Teachers (ECTs) will:
build a strong understanding of the content of the Early Career Framework
explore the evidence behind education research and implications for classroom teachers
develop their teaching through practical ideas and exemplifications of the research in practice
reflect on their development, identify areas of strength and areas for improvement supported by a fully trained Mentor
engage in collaborative learning, sharing of best practice and expert challenge with a community of other Early Career Teachers
Training
When the Early Career Framework reforms are launched nationally in 2021, the Full Induction Programmes will include face-to-face training. Schools who choose to use the Core Induction Programme will design and deliver the early career teacher and mentor training themselves. For those schools, training outlines are available to give guidance on what should be covered in the early career teacher training.
Induction Tutor and Mentor Induction Webinars
For further information please visit the ECF page  of the L.E.A.D. Teaching School Hub website:-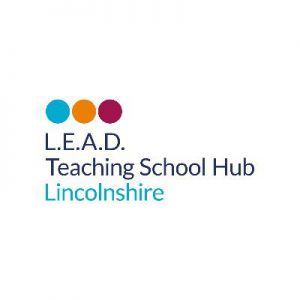 To sign up and register an NQT please click the logo below:-